December is the Last Month to Submit to Maintenant!
December is the last month to submit to the 14th edition of our leading dada journal MAINTENANT!
The world is hurtling in a direction that simply isn't sustainable. DADA came from the absurdity of war, and the destruction to the planet right now is absolutely war, with potentially billions of victims. And so, the theme for MAINTENANT 14 is:
UN-SUSTAIN-A-BULL-SH*T
Put your protest into the absurd art and writing that has made the annual MAINTENANT series critically-acclaimed around the world. Everyone in the world is affected by the growing impact of climate change, pollution, plastics, and lack of sustainability. We are seeking submissions from every country, every continent, and every artist.
DADA is a "final frontier" for rebel artists. You are invited to expose, identify, retaliate, overcome, and react to the FUTURE OF THE PLANET!! The more absurd, the better it will work for the absurdity happening all around us.
Submission Period: Oct 1 – December 31, 2019
SUBMIT YOUR WORK by clicking on the button below: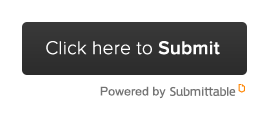 Share This!