Enter to win QUIVER by Julia Watts
This month, we're giving away 5 advance copies of QUIVER, the brilliant new YA novel by LAMBDA award winning author Julia Watts. Set in rural Appalachia, QUIVER explores the unlikely friendship between Libby, the oldest child in a rural Tennessee family of strict evangelical Christians, and Zo, her gender fluid new neighbor.
QUIVER has received extraordinary critical praise already. New York Journal of Books raves, "This just may be the perfect book for our times, when acknowledgement of common ground and empathy are sorely needed." And YA author Amy Christine Parker (Gated), calls QUIVER, "HIGHLY Recommend. This is the type of book that can make magic happen: it can open minds and challenge viewpoints through the unfolding of a truly beautiful story."
To enter, just click the icon below (or click here). Hurry! Contest ends June 18 and you know what they say: The early bird gets the worm!! Good luck.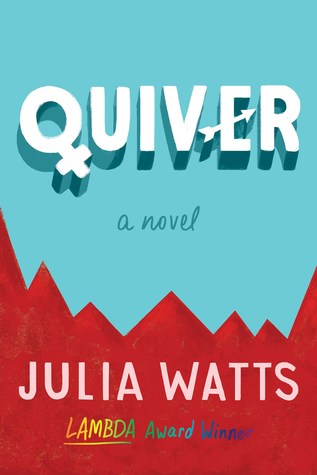 Share This!