Just listed: NEW giveaway of LBGT YA novel WEIRD GIRL AND WHAT'S HIS NAME, signed by Meagan Brothers
We had such a strong response for our first Goodreads giveaway of a signed advance copy of Meagan Brothers' extraordinary LBGT YA novel WEIRD GIRL AND WHAT'S HIS NAME (978-1-941110-27-0, 326 pages, Pub date: October 13, 2015, Three Rooms Press), that we decided we had to do it again, to give folks another chance at winning.
Already, this novel has generated an extremely positive response from early readers.
Aimee Herman (poet, Meant to wake up feeling), declares, "I wish I could go back in time, when I was Lula and Rory's age, so I could feel like I finally had someone who spoke my language. Meagan Brothers captures two adolescent voices as though she spent decades growing them from seedlings into the mighty mighty characters that they became. I RELUCTANTLY finished this book because I didn't want their story to end."
And Annabelle Jay (author, Caron High News), reveals, "As an avid reader and writer, there is rarely a novel that makes me think "I have never read a book like this before." Weird Girl and What's His Name is one of the occasional exceptions . . . Meagan Brothers has written an innovative piece of young adult fiction, and I definitely would recommend Weird Girl and What's His Name to both young adult and adult fiction readers."
WEIRD GIRL AND WHAT'S HIS NAME takes place in tiny Hawthorne, North Carolina, where high school geeks Lula and Rory share everything—sci-fi and fantasy fandom, an obsession with old X-Files episodes, and the feeling that they'll never quite fit in. Lula and Rory have no secrets from each other; after all, she knows he's gay, and he understands why she worships the mother that walked out on her. But then Lula discovers that Rory—her Rory, who maybe she's secretly had feelings for—has not only tried out for the football team, but has been having an affair with his middle-aged divorcee boss. With their friendship disrupted, Lula begins to question her very identity, and when she disappears in the middle of the night, Rory is left to survive on his own.
It's all about love in its many forms. And not repeating the mistakes of previous generations. Interested? Enter to win today by clicking the giveaway link below. And good luck!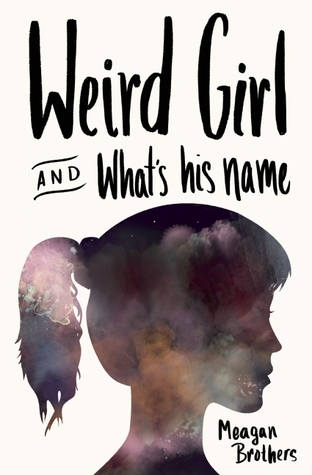 Share This!